Citizens for Lexington Conservation promotes the enjoyment and appreciation of our natural environment through education and advocacy.
CLC is a non-profit organization in the town of Lexington, Massachusetts.
>> Join CLC (or renew your membership)
>> Recent Newsletter  find newsletters since April 1999 Here!
April 2021 Newsletter PDF for download
CLC-Newsletter-2021-Apr-Web_Ver-Final.pd
Adobe Acrobat Document
1.3 MB
Bee City USA is an initiative of the Xerces Society that encourages communities to support and conserve native pollinators by committing to a Bee City Resolution. This Resolution calls for the annual celebration and awareness of bees and the involvement of the community to sustain a pollinator-friendly habitat, such as maintaining native biodiversity and incorporating pollinator-conscious practices into pest control policies. Lexington's designation as a Bee City represents our community's passion towards conserving a fundamental species of the environment, led by local  Master Beekeeper Alexandra Bartsch and Lexington High School's Bee Club. As of October 19, 2020, Lexington bears the pride of becoming the first Bee City of Massachusetts, and third in New England!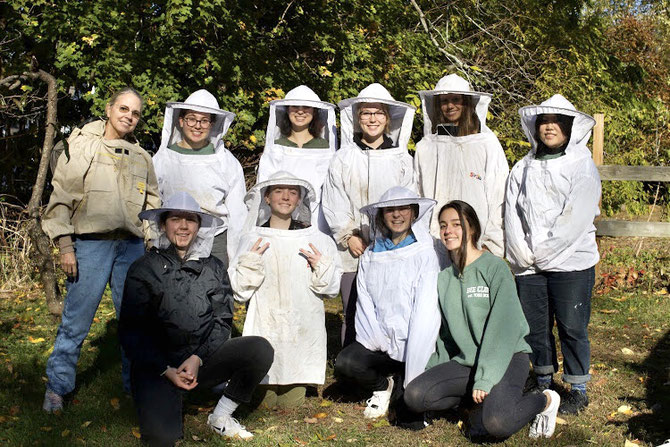 Staghorn Sumac, by Russ Cohen
reprinted with permission
(apologies for the awkward layout, photos did not translate)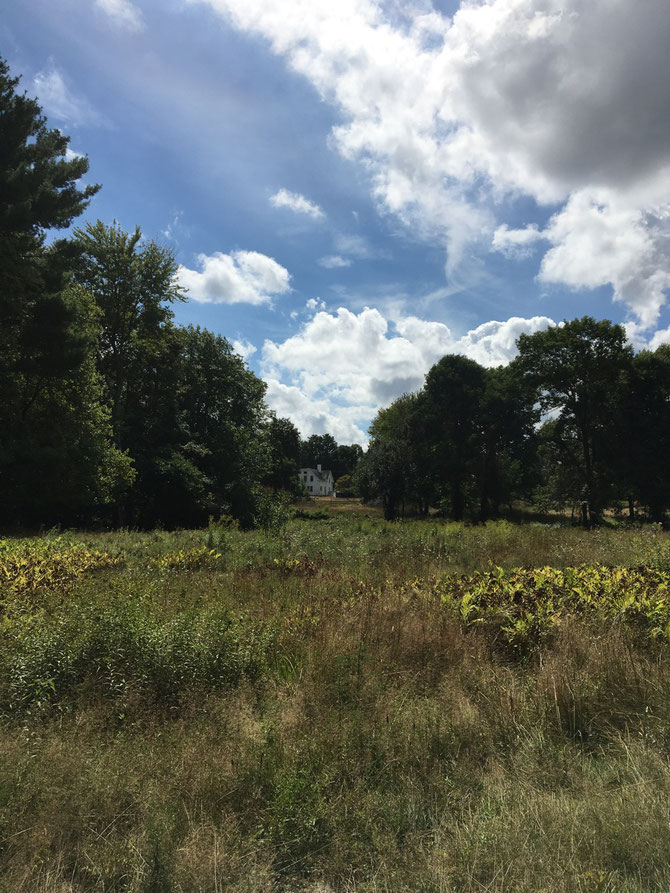 Wright Farm, by David Kaufman
 Are you looking for a new route to walk, run or bike?
ACROSS Lexington is waiting for you - try it!
You can find route information here on the Town website.
ACROSS Lexington stands for Accessing Conservation land, Recreation areas, Open space, Schools and Streets in Lexington.
Instead of creating formal newsletter this fall, we will be posting articles of interest individually on our website. We hope you enjoy reading them! And if you have a piece you are interested in contributing, let us know! citizens4lexingtonconservation@gmail.com
Birding in Dunback Meadow by Bobbie Hodson 
While there are many beautiful and varied conservation areas in Lexington, Dunback Meadow has been and remains my favorite for birding in all seasons. It has varied habitats of woods, fields, and water, lending itself to a rich possibility of birds. Nearly 200 species of birds have been located here, including many breeders. 
There are several trails, which intersect mid-way in what birders call "the four way intersection". One trail starts at the Allen Street entrance and crosses Clematis Brook on its way to Bacon Street. The other main trail runs from Clarke Middle School through several meadows and woods until it reaches Bowman School. Preferred entrances are via Allen Street and Clarke School where parking is ample. From Clarke School one can also take a shorter trail, one of the ACROSS Lexington routes through pine woods, which joins the Allen Street trail. 
In late summer and early fall, Dunback Meadow has many ruby-throated hummingbirds gathering for a final intake of food before their long migration south. Also, coming through in a more leisurely travel than in the spring are the warblers, vireos, and thrushes which are migrating south as the supply of insects decreases in their summer territories. Once October arrives, sparrows of many varieties start to appear in small flocks. They are eating the many different seeds from the grasses and weeds. Several of these sparrows, including Dark-eyed Junco, American Tree Sparrow, and White-throated Sparrow stay with us for the winter . 
Throughout the fall Dunback Meadow has many residential birds, such as Chickadees, Tufted Titmice, White-breasted Nuthatches, and Downy, Red-bellied, and Hairy Woodpeckers, as well as Mourning Doves and Blue Jays. Flocks of Bobolinks are often seen in the meadows in the early fall. Cardinals grace the trees with their vivid red feathers throughout the year. Often the pine woods has several varieties of owls, such as Barred, Screech, and Great Horned. In unusual times, Long-eared Owls and Northern Saw-whet Owls are a joy to observe. 
And there are coyotes, turtles, foxes, and deer within this area as well. These are best observed in the early mornings. 
The better areas for birding are within the few hundred yards surrounding the 4-way intersection. Here there is water, meadow, and woods, and birds thrive in edge habitats where both food and safety are more readily available. Going up the hill to Allen Street offers a rich birding habitat with catbirds, jays, warblers, and the other usual residents. Going toward Bacon Street or toward Bowman School one can find land birds such as hawks, goldfinches, sparrows, and in fall the Connecticut Warbler, a rarity here, but seen most autumns. 
Dunback's birding opportunities change from day to day. By walking in this relaxing conservation area, even if the birds are not plentiful on one day, enjoy the walk and come back the next day, when you are sure to see something new.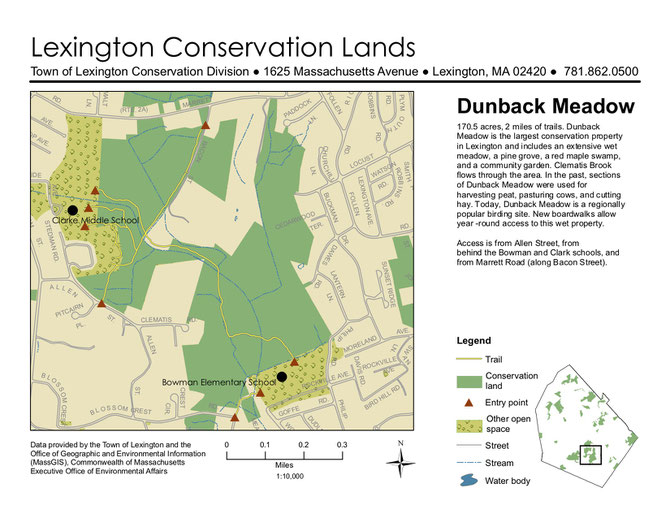 Let us know if there is an upcoming event that should be listed here.
Citizens4LexingtonConservation@gmail.com

Annual Meeting update
Due to the ongoing coronavirus crisis, the Citizens for Lexington Conservation 2020 annual meeting has been indefinitely postponed. Further information will be posted as it is available.
Thank you for your patience!
Suggested Fall Open Space Explorations
In keeping with the continuing need for social distancing due to the Covid-19 epidemic
while continuing its mission of encouraging enjoyment of Lexington's open space places, CLC
will offer a series of suggestions for self-guided exploration throughout the fall season.
Autumn will soon be upon us with its annual changes to both flora and fauna, so get out and do your own
exploring either with the aid of these posted suggestions or to destinations of your own choosing amongst Lexington's ample collection of 26 Conservation areas.
A complete listing with maps of all 26 areas can be found by visiting the Lexington Conservation Department website (lexingtonma.gov/trails).
And be sure to check back over the coming weeks as we post additional suggestions for
crafting your own outdoor adventures.
In addition, please see the April Newsletter for walk guidance (and other cool info!). You can also check out the ACROSS Lexington links above.
 The Bedford Trails Committee has written Trail Walk descriptions in for many trails in Bedford.  Trail walks vary, from strolls on flat ground to hikes with hills. Please follow social distancing guidelines during this time.
Contact:        To join the Bedford Trail Walks email list - if you already have a Google account, go to: 
https://groups.google.com/forum/#!forum/bedfordma-trails  and click "Join Group to Post"
To join if you don't have a Google account, please send an email to: BedfordMA.trailwalks@gmail.com  and you'll be added to the Group.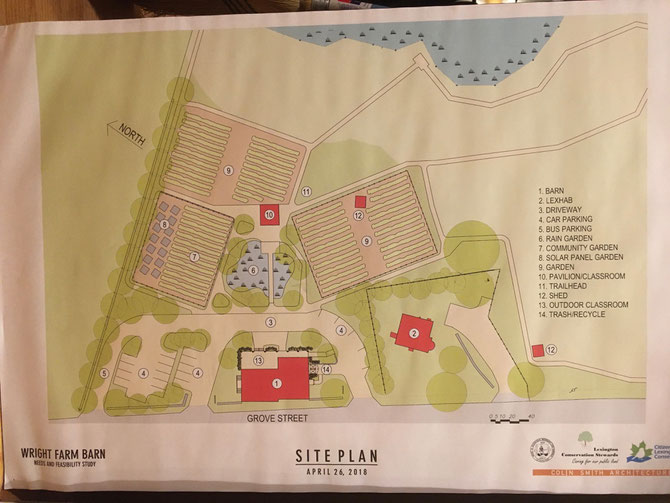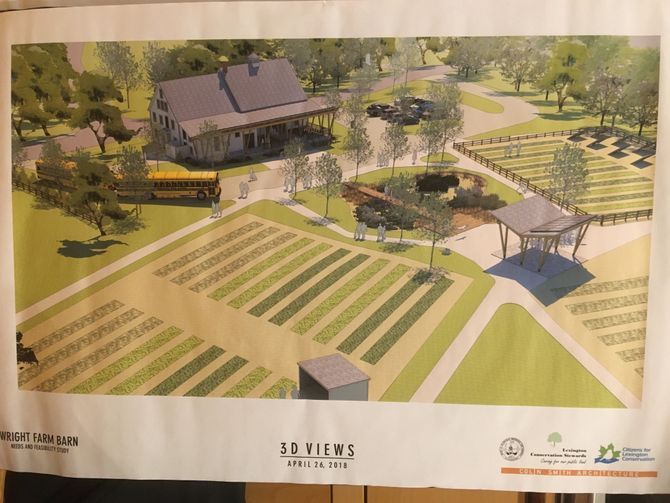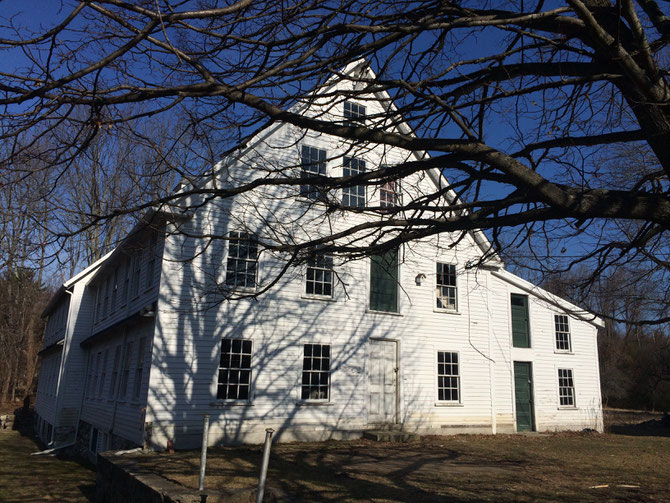 Check out this delightful video made by some folks with a real appreciation for the natural world.
Shota Weaver lives in Winchester and lives near Whipple Hill. He is a recent graduate of Winchester High School and will be attending Boston University in the fall of 2018. Shota enjoys filming and editing videos about nature. 
James Viglas who is also a Winchester High graduate of 2018 will be studying at UMass Amherst. He enjoys playing the guitar and has an interest in creating music. 
Joe-Pye-Weed in Dunback Meadow, August 2016 (photo courtesy John Andrews)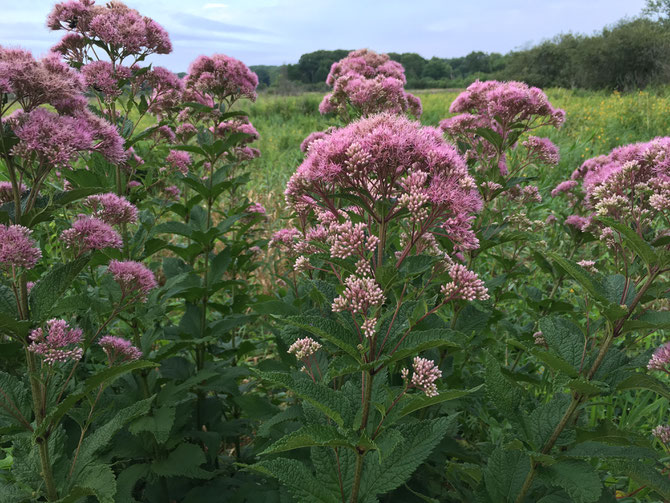 Please let us know if you would be interested in working with CLC in any capacity. Could you write a piece for the Newsletter? Lead a walk? Work on the website? Take a leadership role on the Board? Help manage marketing/outreach? Drop us a line if you think you can help - we always welcome new faces!

Walks Publicity Coordinator: Each spring and fall CLC sponsors a series of walks in conservation and open space. We are looking for someone to focus initially on walks publicity, and eventually to organize and broaden the types of walks we conduct. 
Events Coordinator: Each year, CLC features a speaker on conservation, resource, or environmental issues. To deepen and enlarge our educational focus, we are seeking a new film/speaker coordinator to take on the tasks of identifying, scheduling, and publicizing videos and speakers. Our plans are to offer 3-4 events per year as an exciting new way for CLC to continue to raise public awareness regarding local, regional and national environmental issues.
Conservation Restriction Monitors: CLC is in the process of acquiring conservation restrictions (CRs) on five Town-owned properties that were acquired in whole or in part with Community Preservation Act (CPA) funds. We are seeking individuals who are interested in helping to complete the remaining CR applications for three of the five parcels and/or participating in the annual monitoring of the properties. 
Recording Secretary. This position involves taking minutes at Board meetings and filing any forms required to maintain our status as a nonprofit organization. 
If you would like to know more about any of these positions, please contact Eileen Entin (eileenhome@gmail.com, 781-862-6418).
CLC is sponsoring a new program for children - the Junior Ranger Program - aimed at getting kids out into Lexington's Conservation properties with games and activities. In conjunction with Cary Memorial Library we have a booklet to guide children and their parents. The kids will visit several different Conservation areas, fill out some activity sheets that will guide nature observation, and can, upon completion, receive a Junior Ranger Certificate from the Library.
You can find the Junior Ranger booklet here.